Tracfone Review
Warning: if you are a semi-Luddite, you will love this review. If you would hook a 3G (or 4G) smart phone up to your bloodstream intravenously if the opportunity existed, you will not.
About a year and a half ago, I made the switch from Verizon to Net10. This cut my cell phone bill from $60/month to $30/month for two phones. Net10 has been great, and when combined with the Ooma VOIP system, I have actually been able to cut my cell minutes down to under 100/month because I typically use my phone for a quick check-ins, emergency situations, and texting.
Because I've been able to cut my minutes so low, I've now banked over 1,200 minutes (Net10 allows you to rollover your unused minutes). As a result, I've done a lot of research into Tracfone to cut my phone bills even lower, and wanted to give it a review so that you all may benefit if the plan fits your lifestyle.
Update: I have now switched our service over to Tracfone due to its cost savings!
Surprise! Tracfone and Net10 are Owned by the Same Company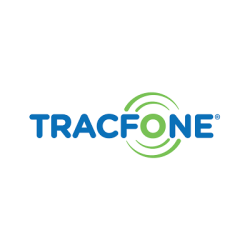 Here's the funny thing. Net10 is a sister brand to Tracfone. Both are owned by America Movil, a massive company with 250 million subscribers worldwide. They literally run off of the same network and share the same towers in the U.S., and can be CDMA or GSM, based on the phone model that you purchase. Both are MVNO's (mobile virtual network operators), meaning they don't own, but instead rent bandwidth from Sprint, Verizon, AT&T, and T-Mobile. Other than pricing models and phone selection, the two companies are the same.
It's basically the same as the differences between a Ford and a Mercury vehicle. Inside is the same. Outside (the phone) and prices are different.
Tracfone is actually the largest prepaid cell phone service provider in the U.S., with roughly 26 million subscribers. Here's a look at how they grade out in key wireless provider characteristics.
Tracfone Reception
In a year and a half I haven't had one dropped call with the Tracfone network. The coverage was way better than Verizon ever was. The acoustic clarity is a step up as well.
Activation
Very simple. Charge the battery and go online to activate your airtime card, and you're all set.
Customer Service
Net10 and Tracfone are not going to win any awards for their service. The good news is that I've only had to have one encounter with them (when my wife's phone was stolen), as the phone service quality and setup have been flawless. The online help center is pretty well built out if you run into problems. Unlike the large mobile customers, Tracfone and Net10 don't have local stores to get service in. I'm sure this is a contributing factor to why they are able to offer such inexpensive service.
Tracfone Phone Selection
Unless you are willing to pay higher rates (which would defeat the true value of Tracfone, in my opinion), it probably makes sense to avoid Tracfone's growing selection of Android phones (unless you plan on using wifi for data). I went with a borderline smartphone with a full touchscreen QWERTY keyboard and it is great for talking, texting, and occasional web over wifi.
Tracfone is at its best for those who want good, inexpensive service without all the fancy bells and whistles. However, they've been adding a lot more whistles, with many of the latest and greatest Android phones.
Tracfone Vs. Net10: It's all About the Pricing
Herein lies the main difference between the two companies. Tracfone has a lot more flexible and cheaper airtime card options than Net10. The lowest minutes/month airtime card you can get is 150 minutes from Net10 (300 minutes for 60 days of service, costing $30). So the cheapest you can get your cell cost down to is $15/month.
With Tracfone's 60 minutes (before tripling to 180 with the triple for life card – many phone models come with this for free), you get 90 days of service for just $19.99. That's only $6.67 per month! Of course, you only get 180 minutes over those 90 days. But if you use your phone like I do, it might just be enough.
It's also worth noting that most Tracfone phones have a text message rate of 0.3 minutes (some are 0.5). Net10 is 0.5 minutes on all phones.
To get the best deal for your money, try to find a phone that offers triple minutes for the life of the phone.
Tracfone Benefits
No contracts.
Don't like the service? Phones are cheap, so you haven't lost much.
You see your service date and minutes remaining right on your phone screen so you don't have to worry about where you stand with either. Hard to get accidental overage charges.
No daily airtime fees. This is where you can save money over other prepaid carriers. A lot of the other prepaid cell plans charge you $0.99 or more for each day you actually use the phone in addition to the per minute charges.
Rollover! Unused minutes during your service dates are banked and rolled over.
Downsides to Tracfone
Customer service and they don't have the latest in phone technology (in my opinion, this is a good thing if you're looking to cut costs).
Who is Tracfone Good For?
Anyone who uses their phone minimally for emergencies, short chats, and for texting – and not heavy conversation.
Who is Tracfone Not Good For?
If you live and die by your unlimited data plan from another carrier, you're probably not going to see Tracfone as a good fit.
Final Thoughts on Tracfone

If you can keep your cell phone minutes down to a bare minimum, or really only use your phone for texting, quick chats, and emergencies, then Tracfone is a great option. It's essentially taking what has typically been a high-priced subscription model product, and taking it to a frugal, bare bones extreme. Right now, Tracfone is offering sales on many models.
Tracfone Discussion:
Have you used Tracfone? What's your take?
Have you been able to find a cheaper cell provider than Tracfone or Net10?
Related Posts: