Home » Live, Technology
The Free Alternatives to Microsoft Office: Stop Wasting Money!
Is there a Free Microsoft Office Alternative?
This may be old news for some, but apparently not everyone has made the switch from Microsoft Office, as you will soon find out.
A few years ago, when I bought a new laptop, I was contemplating whether or not I should pony up the cash for Microsoft Office again. After a little research into 'free microsoft office alternatives', I was able to find a few. Those who make the switch are saving a bunch.
Cost of Microsoft Office
A recent scan of Amazon, yielded two common version of Microsoft Office, with decent discounts: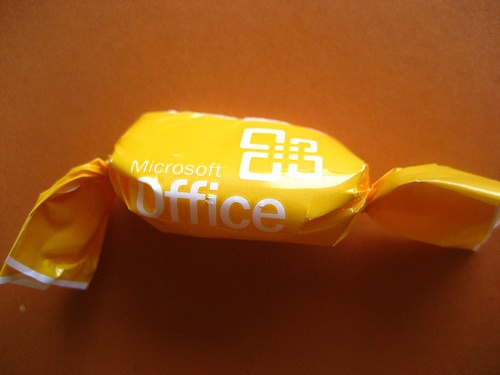 Office for Mac Home & Student 2011 – 1 Pack: $89.99, or 25% off the list price. It include Excel, Word, and Power Point.
Microsoft Office Professional 2010 – 2PC/1User (Disc Version): $384, or 23% off the list price. This edition only has Microsoft Outlook, in addition to the software suite that the home and student edition has. I don't understand Microsoft's pricing here.
And that, my friends, is why you should look for Microsoft Office alternatives.
Is Microsoft Office so good that you are willing to pay hundreds with each upgrade?
Open Office – The Free Microsoft Office Alternative
Open Office (a Sun Microsystems open source project) is the leading open source software suite, with over 100,000,000 downloads in the last year. Open Office, in my opinion, attempts to offer everything that Microsoft Office does and more. And it 'excels' in doing so (ah snap!). It even offers unlimited licensing use for business and commercial usage.
If you didn't know any better, there are often times when it's easy to forget that you're using an Open Office application versus the Microsoft alternative. And don't worry about compatibility, as Open Office files are easily converted to their Microsoft counterparts. Here's what Open Office has to offer:
Open Office Calc – the Free Microsoft Excel Alternative
Offering up just about everything that Excel does, Open Office Calc also allows files to be saved as .odf (open document format) – the international standard for spreadsheet file formats.
Open Office Writer – the Free Microsoft Word Alternative
I don't miss anything in Writer that was in Microsoft Word. Writer offers wizards to do faxes, minutes, resumes, letters, agendas, and more. Since Writer is open, it also extends and offers free downloads of user created templates, much like Firefox and WordPress do (we can save those for another day).
Open Office Impress – the Free Microsoft Power Point Alternative
With 2D and 3D clip art, downloadable templates, animation, and special effects, it's hard to see how this presentation software is any bit of a downgrade from Microsoft Power Point.
Open Office Add-Ons
In addition to the MS Office basics, Open Office has a few other treats in store:
Open Office Draw – So feature rich that I'm much more inclined to compare the features in draw to Adobe's Photoshop than Microsoft Paint. It even offers the ability to create flash files.
Open Office Base – A desktop database management system. Never used it, to be honest.
Open Office Math – You are able to create all kinds of math equations in this software and use them in Calc and Impress.
What About Google Drive?
Google offers its own software suite, Google Drive, fully supported by cloud storage, so all of your documents can be accessed anywhere and from any computer at any time. Whereas comparing Open Office to Microsoft Office is like comparing apples to apples, comparing Google Doc applications to Open Office or MS Office is like comparing apples to oranges.
The depth of Google's applications is not as extensive as the other two, however, they do tend to be sufficient for most uses, they are easily shared with other collaborators for multiple user editing, and they are saved on the cloud (where they should be). It is now also ridiculously easy to upload MS Office and Open Office files into Google Doc format, and export Google Docs the other way as well.
Conclusion: I Will Never Purchase Office Software Again
Between Google Docs and Open Office, I see no reason to pay for Microsoft Office again. Software is moving towards freeware and cloud computing and Microsoft has not kept pace. I can't come up with a legitimate reason why you should keep paying the money for MS Office.
Office Software Discussion:
Have you not made the switch from MS Office to Open Office and Google Docs yet? Why not?
What clever uses of Open Office and Google Docs have you come up with?
When is the last time you bought Microsoft Office software?
Related Posts: