If you've visited a brick and mortar local bank or credit union branch in the past few months, you've probably been asked the question, "would you like to opt in to overdraft protection service?". On the surface, 'overdraft protection service' sounds like something you might want. "Sure, why wouldn't I want to be protected against overdraft charges??" was my initial line of thought. Upon closer inspection, I began to think a little differently.
Overdraft Fees: The No Permission 'Service' Fee
At my local bank, the kind teller made it sound as though the bank had gone above and beyond competition by offering me 'overdraft fee protection' in the past. In reality, they were charging me a $35 'convenience' fee for covering purchases that I didn't have enough of a balance to cover with my debit card. Up until now, banks were able to automatically enroll you into this service. Not anymore.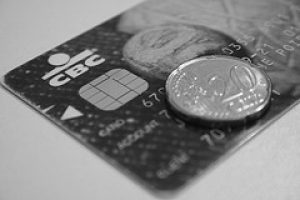 The Federal Reserve is beginning to require financial institutions to get your permission to enroll you in a program that covers overdrawn debit and ATM transactions for a fee. The rules took effect July 1 for new customers and will kick in Aug. 15 for existing checking account customers.
Your two options look like this:
Enroll for 'overdraft protection'.
Don't enroll for 'overdraft protection'.
What is Overdraft Protection?
If you decide to enroll for overdraft protection, your bank or credit union will 'save you the embarrassment' (as many of them are phrasing it) of having your debit card declined by covering the charge that you have made. For this 'convenience', they will tack on an overdraft protection fee. Often times, this fee is in the range of $30-$40. Enrolling in overdraft protection often means keeping things the same way that they've been in regards to bank overdraft fees.
Note that the new federal opt-in requirement does not apply to checks. It only applies debit card and ATM transactions.
What if I Opt Out of Overdraft Protection Services?
Simply declining overdraft protection service is the equivalent of saying, "If this charge takes me below a $0 balance in my checking account, then don't let the purchase go through." You will not be able to make the purchase, but you will also save yourself the overdraft service fee.
Not only do you save the fee, but not being able to make the charge gives you a warning that you're out of money in your account. This, in itself, is an automatic protective measure against spending money that you don't have.
Simply ask yourself if being charged $35 to avoid getting your card turned down for a $2 cup of coffee is a service that you really want.
Playing devil's advocate, if you have an emergency, and are willing to accept the overdraft fee, you will want to choose a bank that has a forgiving overdraft policy. I've highlighted a few examples below.
How Online Banks are Handling Overdraft Protection Fees
I can't tell you how your local bank or credit union is handling overdraft fees, but I can give you an overview of how the national online players are handling them at the moment for comparison. In general, they are very lenient in comparison to the standard $35 fee that most banks have charged historically. Here's a look at the three best policies towards overdraft fees that I was able to find for online checking accounts.
Ally Bank Overdraft Fees
Ally Bank does not charge you for an ATM or debit card overdraft (but your transaction probably will not go through). They have a $9 daily 1-time maximum fee for checks. Ally also lets you link your checking account to an Ally savings or money market account so that if you overdraw funds from your checking, it will automatically transfer from one of them. They do not charge a fee for this (most banks do). All-in-all, Ally is very consumer-friendly in these overdraft policies.
Capital One 360 Overdraft Fees
Capital One 360 checking has an overdraft fee calculator. They charge a small APR (recently 7.25% APR) on the overdraft versus a dollar amount. The overdraft fees end up being very low. For example, at current rates, if you overdraft by $1,000 and maintain that negative balance for 10 days, you'd only pay $1.99 in overdraft fees. If you're looking for some leeway with overdrafts and don't want a hard-stop, this is not a bad option.
Everbank Overdraft Fees
Everbank's checking account overdraft fee is similar to Capital One's in that they charge a % rate (based on prime rate, and currently at 9.15% APR).
Overdraft Fee Discussion:
Has your bank approached you about the overdraft protection fee changes? How did they phrase the opt-in to you?
Have you opted in to an overdraft protection service? Why or why not?
Related Posts: