Home » Budgeting, Live, Technology
Virgin Mobile Beyond Talk: $35 for Unlimited Data, Text, & 300 Minutes?
Shiny New Virgin Mobile Beyond Talk Plan is Enticing for Young Professionals
Virgin Mobile, a prepaid cellular phone service provider that was purchased last year by Sprint, just launched a new – and potentially game changing prepaid cellular plan, that they are dubbing 'Beyond Talk'. It might just grab your eye, as it did mine.
The base plan works like this:
Unlimited data
Unlimited text
300 anytime minutes
All on 3G and all for just $35/month!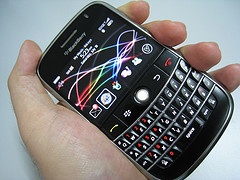 For young professionals, this plan is seemingly brilliant and flawless. I find myself using cell phones less and less these days, which is why I went with Net10 prepaid (you can check out my Net10 review) to limit my cell phone bill to just $15/month and have been looking at Tracfone to take it even lower (you can also check out my Tracfone review).
When I first discovered the Beyond Talk Virgin Mobile plan, I was super excited. I thought to myself, "wow, I can move to a smart phone and get unlimited data for just $25 per month. Finally, a plan that caters to exactly how I want to use a phone – unlimited data and text messaging, and a decent amount of minutes each month that I probably won't use up."
The Downside to Virgin Mobile's Beyond Talk
The big downside to Virgin Mobile's Beyond Talk plan is the price of the phones. According to Virgin Mobile, you need to buy one of their phones in order to be on this plan.
How much do these phones cost? $299 for a Motorola Triumph Android, for example. This can be cost prohibitive for many. The cheapest Android, the Samsung Intercept, is $99.99, which is not too bad. However, that phone is a few years old and a little behind.
If you go with Virgin Mobile's Beyond Talk, note that you should calculate how much your plan really costs once you distribute out the cost of the phone per month. If you figure two years of life on a phone (lengthy these days), a $300 phone equates to an extra $12.50 per month vs. a free contracted phone from other providers.
T-Mobile is now running a $30 per month plan for unlimited texting, data, and 100 voice minutes that is also worth a look. And any old GSM phone will work.
Related Posts: