Home » Gift Giving
6 Kick-A$$ Last-Minute Money Saving Gifts
It's holiday gift buying crunch time! However, it's not too late to make some last minute purchases. In fact, Amazon just extended their holiday shipping deadline to Dec. 19 for Super Saver shipping.
If you've spent any amount of time here, you probably know that I'm not exactly a big fan of "stuff". And as such, I'm not a huge fan of gift giving or receiving.
In my view, the best gifts are the ones that either:
have mutual sentimental value
provide an enriching experience
are needed by the recipient
or save the receiver serious cash
Otherwise… well… they probably end up in the basement or a yard sale – never to be seen again.
I can't help you with the first three, so for this post, I thought I'd focus on the saving serious cash criteria. Sometimes you have to spend money to save money. And who wouldn't like saving their loved ones or themselves some money this time of year?
1. Tracfone: A Cell Phone Plan for $8 Per Month?!
The cheapest prepaid cell phone plan is Tracfone's. For the holidays, they are offering the Samsung T404G – a slider QWERTY phone with web, mp3, and a 2MP camera – with an accessory kit and free overnight shipping, for $49.99.
This could be a perfect gift for grandparents who don't have a phone, technologically unsavvy parents, or for someone looking to save money.
What is great about this phone is that it comes with Tracfone's Triple Minutes for Life card. This card does just what it says – give you triple minutes for the life of the phone any time you add a new airtime.
Buy a one year airtime card after activating the phone for just $99.99, or $8.33 per month. It will get you 400 minutes, which will be instantly tripled to 1,200 minutes. Monthly airtime cards are also available. Before December 28, use promo code 89901 and get an added 200 minute bonus.
Cost: $8.33/month on Tracfone
Cost Savings: up to $800/year vs. unlimited plans
More Info? check out my Tracfone Review
2. Belkin Energy Monitor: Geeky Device that Tells you how Much Energy you are Wasting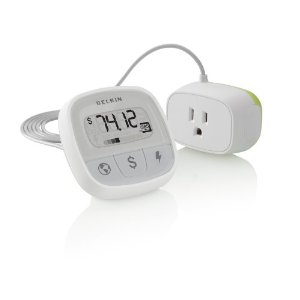 The Belkin Energy Conserve monitor is a nifty little device that tells you how much energy each of your electrical devices is using. You plug it into the wall and then your device into the monitor to get the readout.
The goal in using the device is to figure out how much that electrical item is costing you if you keep it plugged in (on or off). Standby powered appliances are a bitch. This device will actually tell you exactly how much money you are wasting with each device. And how much CO2 as well. Ignorance is not bliss when it comes to wasting energy.
Cost: $25 on Amazon
Cost Savings: Will vary, but could be significant
3. Belkin Energy-Saving Smart Surge Protector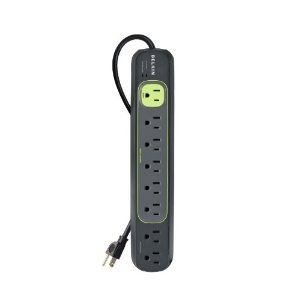 This one goes great with the aforementioned Energy Monitor. Once you analyze your electrical output, the next step is to take some action on cutting down wasted electricity.
The Belkin Conserve Energy Saving Power Strip is a surge protector that allows you to control if your TV peripherals are getting electricity. You simply plug your TV into the control outlet and if your TV is off, it shuts down standby power to the other outlets so they aren't draining energy while your TV isn't even on. If it's on, it turns on standby power.
Cost: $24 on Amazon
Cost Savings: Belkin estimates ~$67/year
4. Ooma: Free VOIP Phone Service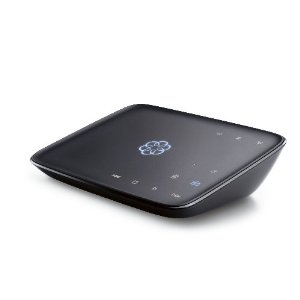 The price on the new Ooma Telo units have dropped under $200. Two years after I bought mine, I'm as big of a fan as ever.
Ooma provides free VOIP phone service, with the only ongoing fees being a monthly regulatory tax charge of around $3. Plug Ooma into your modem, and any old phone into Ooma and you'll get free VOIP to anywhere in the U.S. There is no need to connect this device to a computer, it acts on its own. It has an answering machine service as well.
How does it perform? I've only had one hour long break in service in two years. The clarity is great. Two-thirds of 1,500 reviewers on Amazon rating Ooma a full five stars.
Cost: $180 for Ooma w/free shipping at Amazon
Cost Savings: ~$360/year
More Info? Check out my Ooma Review
5. Low Flow Showerhead: Can Save $260 Per Year!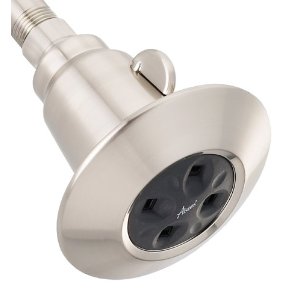 I've brought this one up time after time because it is a ridiculously efficient money saver. A low-flow showerhead (2.5 gallon-per-minute) unit can save a family of four $260 per year in heating costs alone vs. an older 5.5 gallon unit device. That results in a 640% return on investment in just one year! It's obviously great for the environment too.
6. Cloth Napkins: Save a Few Trees & Some Cash

Cloth napkins aren't the sexiest item in the world. You could say they are seriously under-appreciated. 95% of the time, I see people use paper napkins. They are one of those things that people get used to and don't give much thought to. Don't use napkins often? Use them as you would a paper towel.
Just throw dirty napkins in your next laundry load, wash, and they are as good as new. Very environmentally friendly.
At $16 for a set of 6, you'd likely save the receiver at least that much every year.
Cost: $16 on Amazon
Cost Savings: $20/year
Money Saving Gift Discussion:
What money saving gift ideas can you add to this list?
Related Posts: