Home » Food & Drink, Gift Giving, Live Well
The 5 Worst Retailer Return Policies
Poor Customer Service by Policy
Whereas good customer service and focus should be rewarded (see my list of the best retailer return policies), poor customer service and focus should be called out and not disguised as anything else. Today, we'll take a look at the worst retailer return policies. These retailers typically make it a pain to return things, to help boost their profit margins.
How much business do they lose to competitors because of their policies? Only time will tell. In some cases, these retailers have little competition to worry about, which has allowed them to get away with a poor customer focus. But this only leaves the door open for their competitors down the line. Show these retailers what you think about their return policies by shopping at competitors who are more generous with theirs.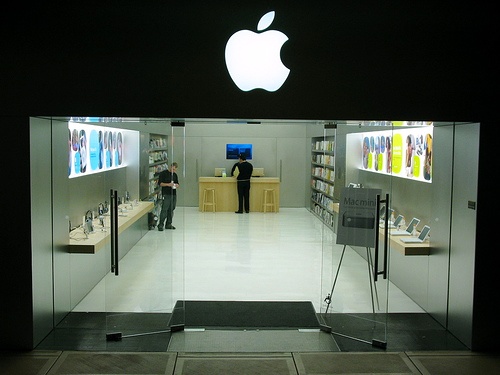 # of Days to Return Item: 14
Receipt Required: Yes
Commentary: If you've used iTunes, you know how prohibitive and closed the platform is. So much so, that Apple bought out competitor Lala.com and shut them down without even offering a similar service. Lala had a much more customer friendly business model and a fast, friendly-to-use interface. Apple killed the competition when it offered a superior offering. It wasn't the first time, and it surely won't be the last. It shouldn't then come to any surprise that Apple's retail return policies are not any more customer friendly.
Despite the fact that the product is their own and they know their own product release dates, Apple will only let you return unopened items within 14 days (30 for iPhone). After 14 days? You're screwed. Open the item? 10% restocking fee. Your products are good, Apple, but that doesn't mean they are always perfect. Why not stand behind them?
Best Buy's Return Policy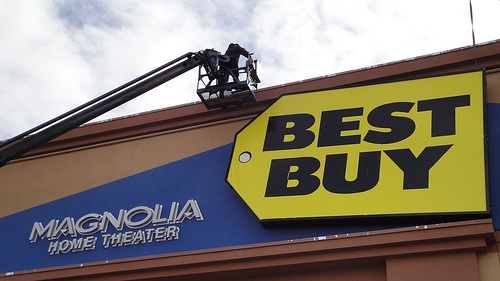 # of Days to Return Item: 14 days on computers, monitors, projectors, camcorders, digital cameras, and radar detectors. 30 for everything else. To rub salt in the wounds, if you're a 'Reward Zone Silver Premier' member (which requires at least $2500 in purchases annually), you have the added 'privilege' of an additional 15 days to return your items (45 total).
Receipt Required: Yes
Bonus Negative Points: Restocking fees. 25% for Special Order Products, including appliances. 15% for opened notebook computers, projectors, camcorders, digital cameras, radar detectors, GPS navigation and in-car video systems. 10% for iPhones.
And don't even think about returning the following items – Best Buy does not allow it:
Labor, delivery and/or installation services
Pre-paid cards such as music, photo, video or phone cards
Digital content (e.g. music downloads from Napster)
Pitch In™ Card contributions
Consumable items such as food, drink and batteries
Items that are damaged or abused
Items that are missing accessories, such as remote controls, cords and cables
Etched or otherwise personalized items
Opened computer software, movies, music and video games can be exchanged for the identical item but cannot be returned for a refund
Commentary: Best Buy's return policy in both prohibitive in the number of days you have to return and also complex in what items you can return within those time frames. Throw in re-stocking fees, and you provide a very poor all around customer experience. I'm not sure how long this particular policy has been around, but with Circuit City closing shop, Best Buy has a dominating market position in brick & mortar consumer electronics that has allowed them to institute/keep this type of policy without losing ground to the competition.
As I highlighted last week, Costco's return policy, allows 90 days on all electronics and unlimited on everything else. Simple, customer friendly, and reasonable. All of which, Best Buy's return policy is not.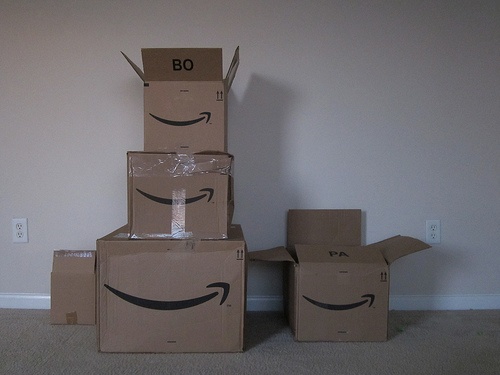 # of Days to Return Item: 30 for many items, but varies by category.
Receipt Required: Yes. You must locate your order number and fill out an online form to get a mailing label.
Commentary: Amazon does a lot of things right, which has allowed them to become the clear #1 online retailer. However, Amazon's return policy is not one of them. The first question under their return policy FAQ is 'what is Amazon's return policy?'. The answer: " Our return policies vary depending on the type of item you'd like to return. See our Product Return Policies Help pages for details."
Yikes. Amazon's return policy is so complicated that each category of items needs its own return policy page for details. For starters, unlike Zappo's return policy, there is no free shipping on return items. If you purchased from a seller, you must work with that individual seller. Some items, such as computers, have a restocking fee.
Amazon does get positive points for having an extended holiday return policy extension to January 31. Not the worst of the worst, but you'd expect a little more from a company that is in as dominant of a position as it is and who recently purchased a company (Zappos) with an extremely friendly return policy. They are probably guilty due to their success and dominance in the space more than anything. Still love them though for the great deals and free shipping. And I hear their customer service is great (haven't had to use it).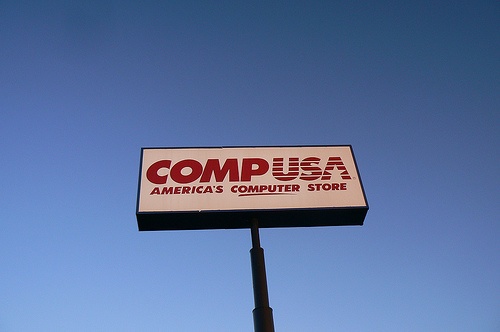 # of Days to Return Item: 30
Receipt Required: Yes, according to them, "All returns and exchanges require an original register receipt. All returned items must be in original, new condition, with the original box, packaging, manuals, accessories, and UPC codes."
Commentary: CompUSA has a very high restocking fee of 25% that can be assessed at CompUSA's discretion on any item. The language on their return policy is very threatening. You must follow very strict procedure and guidelines, and even then you could seemingly be assessed a 25% restocking fee.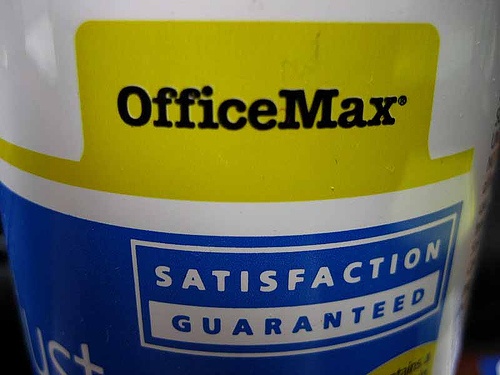 # of Days to Return Item: Between 14 and 30.
Receipt Required: Original receipt required.
Commentary: OfficeMax has a prohibitive time frame for returns, for starters. 'Technology', software, and furniture must be returned within 14 days with the original receipt. Office supplies and ink/toner get 30 days. 'Technology' returns are subject to a 15% restocking fee. Don't have the receipt? You'll have to settle for store credit.
Office Depot's return policy is equally as bad. Slightly better is Staple's return policy, which states, "If you're not 100% satisfied with your Staples purchase, return it for any reason." No restocking fees and no limits on unopened software, office supplies, or ink and toner. Isn't that refreshing?
Poor Return Policy Discussion:
What is the worst return experience you have had?
Related Posts: