Home » Live
Death of the Staycation & the Return of the Vacation?
The 'Staycation' has made its way into popular vocabulary for good reason. We were just in the biggest  economic recession since the Great Depression, and taking a vacation at home is incredibly cheap.
Are Staycations Falling Out of Popularity?
Staycation popularity may now be on the decline as the economy has recovered. As Mint.com highlights – people are starting to travel more again on their own dime. According to their proprietary data, travel related transactions (including rental cars, hotel, air travel, and total travel) are increasing significantly year-over-year in the first two months of the year.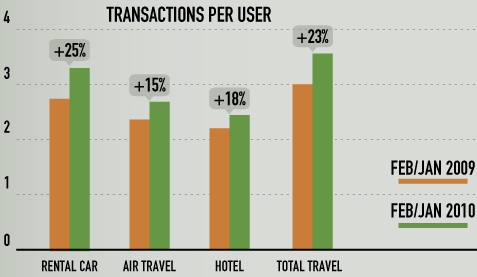 At the same time, the average amount spent per person on travel has increased almost proportionately: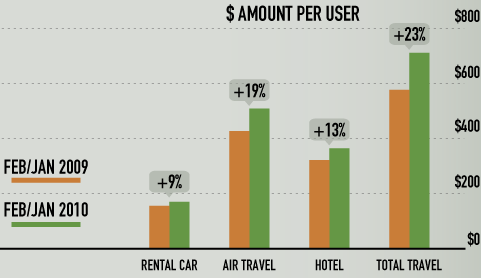 In light of this data and people generally starting to feel more secure about the economy, vacation related travel should begin picking up again this year. And although the staycation has other strong merits – you don't have to stress about planning a trip, you cut your carbon impact, you can get stuff done around the house, your pets won't suffer separation anxiety, you lower your chances of getting 'Montezuma's revenge' – people who took a staycation last year and have budget available, are probably going to take a 'gocation' (coining it right now) this year.
I will be one of them.
Staycation/Vacation Discussion:
Did you take a staycation last year?
If so, was it because of economic concerns or other reasons?
What are your vacation plans this year?
Related Posts: