Home » Personal Motivation
The 2 Financial Benefits that Every Veteran Should Receive
This is a slightly belated post in the spirit of awareness around Veteran's Day. Thank you to all the brave men and women who have served our country.
Volunteering their Lives
Our Veterans volunteer their lives (while in the prime of their lives) doing jobs that nobody else wants to do. Veterans do receive some nice benefits during and upon completion of their service, including paid housing, tuition assistance, and pension benefits.
But it's not enough.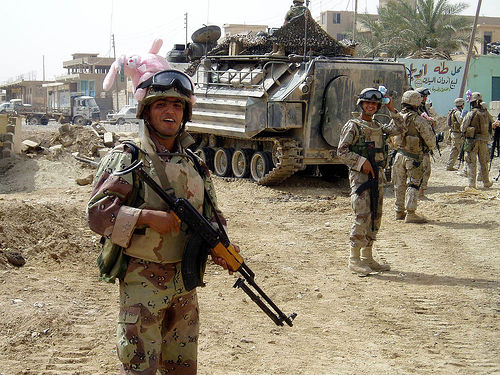 My grandfather is a WW1 Vet and was able to succeed in his civilian life afterward and receive a pension from his employer. Sadly, there are many Veterans that are not as fortunate. The U.S. Department of Veterans Affairs estimates that on any given night, 131,000 U.S. Veterans are homeless. This is disappointing in so many ways. At the very least, there are two things that our government should be covering for every veteran who has completed their agreed upon service.
The 2 Financial Benefits Every Vet Should Receive
1. Medical Insurance for Life: Why should any man or woman ever have to pay a dime for treatment for mental and physical problems that result from their service? EVERYTHING should be covered.
2. No Income Tax: Veterans have paid their debt to our country and in the process, have given up some of their prime wage earning years. It is a crime that they are required to pay income tax at all. They should at least get a hefty veteran's tax credit each year.
What can you do?
1. Contact the White House to give your thoughts on the treatment and benefits for our veterans.
2. Do the same at the U.S. Department of Veterans Affairs.
3. Contact your local congressman or congresswoman to advocate on behalf of Veterans.
Veteran Finance Discussion:
Are you a close friend or family member of a Veteran who has had trouble adjusting to civilian life after service? Share your story.
What benefits do you think Veteran's should receive?
Give your thanks to the brave men and women who serve our country.