Home » Personal Asides
Personal Finance DeathMatch: You Vs. Your Parents – who Wins?
How much of your personal finance savvy can you chalk up to what you learned from your parents? Are you a better saver than they are? Were you motivated by their personal finance behaviors?
It's an interesting topic that I don't think gets enough play these days. But it SHOULD.
Different Times Lead to Different Personal Finance Habits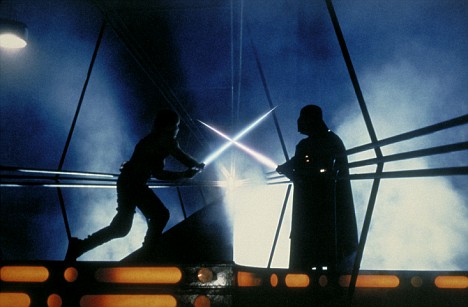 Having lived through the Great Depression, most of our grandparents were downright 'hide it in a 5,000 pound welded shut steel safe 20 feet underground savers'. And they had cushy pensions, to boot. Not to mention annualized stocks gains in the range of 12% (if they ventured beyond a savings account).
Our parents, on the other hand, are mostly known for their high debt levels. They lived through some great stock return and high intereset years in the 70's and 80's, but have been hit hard by the dismal returns of the last decade.
Sadly, those in their twenties or lower thirties who just started investing have seen nothing but a rocky stock market and an S&P 500 that has netted zero over the last decade. Kind of de-motivating when it comes to saving towards a brighter tomorrow, isn't it?
Who Wins the Personal Finance Deathmatch – you or your Parents?
So, I'm curious. Now that you're all grown up and have learned from your parents (or in spite of them). Share your opinion on how you were raised and what you learned about your parents in the area of personal finance in the comments and take the poll!
Loading ...
Related Posts: