Home » Live
Gender & Personal Finance: Do Men Still Dominate Personal Finance in the Home?
I grew up in a household that had very traditional gender roles around who handled the finances.
My father worked full-time in tax auditing and my mother was a stay-at-home mom. Since my father made all of the money in the household, he felt it was his responsibility (or maybe his right) to manage it all. I get most of my frugal ways from him. My mother has very little background in the area of personal finance, but is frugal by association.
And that was the way it used to be in the American household.
But do these gender roles around money in the home still exist today?
According to the U.S. Department of Labor,
Women comprise 46.5 percent of the total U.S. labor force and are projected to account for 47 percent of the labor force in 2016.
Women are projected to account for 49 percent of the increase in total labor force growth between 2006 and 2016.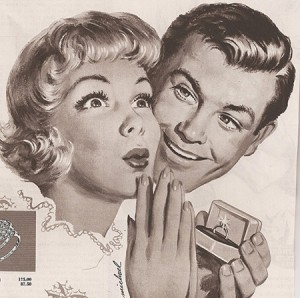 More specific to the younger demographic, about 75% of women between the ages of 25 and 34 are in the labor force. This percentage has tapered off over the last decade, however, it had increased each decade since the 1940's.
And women are making more money as well. A wife's contribution to family income has increased from 26.6% in 1970 to 37.1% in 2009 (this includes stay-at-home moms, which skews the #'s even more).
What the Numbers Tell Us
So we've established that the income gap between women and men in the household has closed significantly, more women are working than ever before, and as we have all seen – two income households are the norm, not the exception anymore.
So women should be almost as involved and as educated in the area of personal finance as men, right? I'm going to leave you hanging on that note.
Gender & Personal Finance Discussion:
Are women (in general) as interested in personal finance as men are? If 'no', why not?
Who are more frugal amongst your peers, men or women?
What role do stereotypes and lingering tradition still play in all of this?
Vote below!
Loading ...
Related Posts: