Home » Health, Health Insurance
Free Birth Control for All Women? Almost…
There are big health insurance changes coming with the new insurance marketplaces rolling out next year.
Thus far, however, I have not personally been impacted by any major changes to my personal health insurance or care as a result of the Patient Protection and Affordable Care Act (PPACA), aka "Obamacare". No premium or other cost increases or decreases. And no loss or increase of benefits.
There is one exception: free birth control. And by free, I mean no-charge and no co-pay.
For my wife and I, the immediate impact is $21.67 per month, or $254 annually in HSA savings. Nothing to scoff at, considering that this equates to more annual savings than what we pay for two $250k life insurance policies!
And it was really as simple as her going in to pick up her latest prescription and seeing $0 pop-up on the cash register display, signing for it, and walking out.
Free birth control is not the only change this year, however.
More than Just Free Birth Control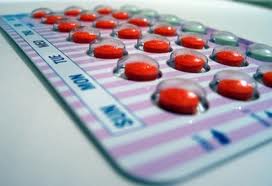 If you remember back to a previous post in August of last year, 8 female preventative health care benefits were added to insurance plans at no additional charge, under PPACA.
The 8 new covered services joined 14 previous women's preventative care services, 16 for all adults, and 27 services for children that previously kicked in back in 2010.
Considering that most of the 62% of women use birth control will also get free birth control, the benefit with the broadest immediate impact in cost savings is free birth control.
But, free birth control is not yet available for everyone…
"Wait, Why Haven't I Seen Free Birth Control!"
There was some fine print involved that may have gotten in the way of you not getting the free birth control you were expecting.
The free benefit changes did not kick in on an individual level until your annual health insurance plan renewed (or began in the event you found a new employer). For most, that meant that you had to continue paying for birth control until your first prescription of 2013.
For others, there are a few additional barriers to free birth control out there:
You must have health insurance. If you don't, you'll have to find free birth control by other means.
The birth control must be on the list of FDA-approved contraceptives and prescribed.
If the birth control is branded, your plan is not required to cover it 100% and can implement a cost share with you if there is a generic deemed to be just as effective and safe. Each plan will vary on what they will charge you, if at all for branded birth control.
If your employer has a grandfathered-in insurance plan and hasn't made changes in insurance providers or plan coverages and costs, you may not have access to free birth control  yet. As soon as they make changes, however, they forfeit the grandfathered plan status, and your birth control will be free.
If you're still paying for birth control, these are the likely reasons. If you don't know why you are still paying, you'll want to do a bit of research. You wouldn't want to keep paying for a branded birth control, for example, when there is an equally effective generic available to you for free. Check with your doctor, pharmacist, and/or your HR department to find out more (unless you work for Domino's Pizza, that is).
Birth Control Discussion:
If you haven't received free birth control yet, why?
Have you made the switch from branded to generic birth control to get it for free?
Related Posts: