Home » Personal Finance Planning
Comcast Class Action Lawsuit: is it Worth $16?
Details of the Comcast Class Action Lawsuit
In the mail yesterday, I received a notice regarding a Comcast class action lawsuit. Apparently Comcast had settled in the case of Hart vs. Comcast of Alameda. The lawsuit claims that Comcast had promised and advertised specific speeds and unlimited Internet access, but had slowed down data transfer speeds for some users of 'Peer-to-Peer', or P2P users.
Comcast agreed to credit some current and former High-Speed Internet service customers, up to a total of $16 million, minus settlement costs. Interesting (and somewhat landmark) case in the net neutrality debate. But this is a personal finance blog, so money is involved somewhere in this.
Who is Eligible to Get a Credit or Refund from Comcast?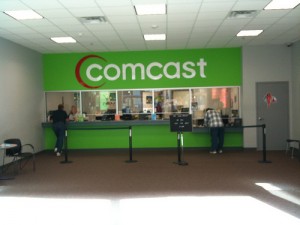 You may be eligible if you live in the U.S. or it's territories and either:
Used or attempted to use Comcast to access a P2P service such as Ares, BitTorrent, eDonkey, FastTrack, or Gnutella between April 1, 2006 and December 31, 2008 and were unable to share files or believe your internet speed was slowed down.
and/or
Attempted to but were unable to use Comcast to use Lotus Notes to send email between March 26, 2007 and October 3, 2007.
If you did not receive notice in the mail, you are probably not eligible for this.
What are the Terms of the Settlement?
If you submit a valid Comcast settlement claim form, you may receive a share of the $16 million, up to a maximum of $16.
Where do I fill out the Settlement Form?
www.P2PCongestionSettlement.com
Am I Signing Up?
I don't know about this one. I've had an opportunity to sign up for 3 or 4 class actions over the last few years and the only one that seemed like it was worthwhile was the Transunion class action, where I received 6 months of free credit monitoring, including credit scores and credit reports, in addition to a possible cash payout. That was definitely worth signing up! For $16, and I don't think I used any of those services, I would actually feel kind of weird about signing up for this one (despite not being a huge Comcast fan). But I want to hear your take.
Class Action Lawsuits Discussion
Are you signing up for the class action lawsuit?
If you are eligible, but choosing not to sign up, why?
What other class action suits have you participated it, and what was the result?
Related Posts: