Home » Personal Finance News
The Best 20SomethingFinance Posts of 2013
20somethingfinance just hit its 6th birthday a few days ago. To celebrate the occasion and the past year, before moving on to new things, I wanted to recap the best of what happened on the blog over the last 12 months.
What a busy year it was!
I embarked on my most ambitious writing project to date – the Summer of Savings. The result was a 47 article, 3-month, 'back to the basics' series of articles on saving money across all of the major spending categories:
food & grocery
utility/telecom/entertainment
health care
housing
transportation
and DIY/household
It was exhausting to produce, but I enjoyed crafting and the ensuing discussions – and hopefully you enjoyed the series as well.
144 new posts in all over the past year (more than any other year), a few went viral, lots of new readers and great discussion, and despite frustrations with my spam filter (99% resolved now), I'm happy about how things went. Every year I feel like I'm going to run out of things to write about, but the frightening abyss from writer's block gets filled somehow.
Before I move on to recap the best/most popular posts of 2013, lets take a quick trip down memory lane. Last year marked the 5th birthday of 20somethingfinance and it seemed momentous enough to compile a list of the top 25 ideological and top 50 strategic posts of the first five years. If you like taking a slow and scenic journey and want to dig in even deeper, you can always take a visit to the complete archive and start from the beginning.
Also – if you are relatively new here or haven't yet done so, you can follow the 20SomethingFinance Facebook page, circle me on Google+, follow me on Twitter, or subscribe to get new posts – for free – via email or RSS.
On to the recap!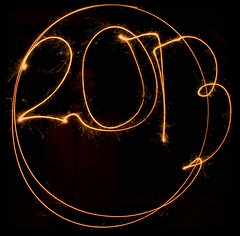 January:
February:
March:
April:
May:
June:
July:
August:
September:
October:
November:
December:
Thanks for making 2013 another great year on the blog!
What are your favorite posts of 2013?
What articles would you like to see in 2014?