Home » Budgeting, Save
7 Financial Spring Cleaning Fixes!
It's time for some personal finance spring cleaning!
That's right, maybe the one time a year that you sit back, review, and get your financials in order.
I'm in a cleaning mood. I did a little bit of a spring cleaning, if you will, over Memorial Day weekend. I tried to get rid of clutter around the home by selling off a bed, couch, suitcases, a dresser, a fake tree, and more.
I also decided to re-evaluate my finances. Here are a few things I did and a few additional suggestions for you to get your finances in gear this spring.
An added bonus, you can do it all in a few hours on a rainy evening this week. Time to start fixing!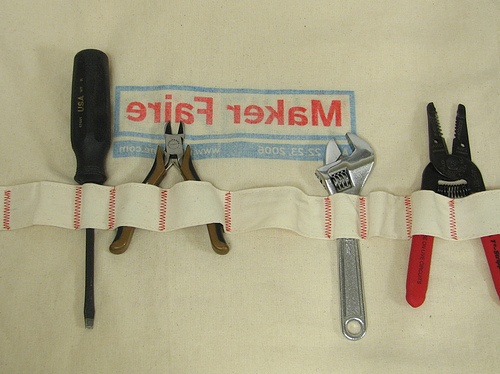 1. Re-Balance your Monthly Budget
Income changes (hopefully for the better), bills go up (thanks, Comcast), and food and fuel are more expensive for everyone these days.
It's time to re-balance your budget.
I use a simple budget spreadsheet that I designed and used personally. And I put it up for you to make a free copy of.
Also, check out Mint.com to get a head start and see what your net worth is.
Essential stuff.
2. Start, Change, or Consolidate your Online Broker Accounts
If you don't have an online broker, get one. It's time to get over your fear of investing.
If you have one, it's a great time to consolidate or switch for a broker with pricing advantages.
Having too many brokerage accounts is a great way to easily lose track of your financial allocations.
I house my IRA's and non-retirement account with TradeKing, which charges zero annual fees and $4.95 for trades.
3. Relentlessly Attack Each Monthly Expense you Have
Let's run them down:
Landline: If you are one out there that still has one or could cut down your mobile bill by getting one, switch to an Ooma. You only pay local taxes, all calls are free.
Mobile: Look at a plan from Tracfone if you just want a simple call/text plan (just $6.67/month) or check out Republic Wireless with unlimited data, if you want a smartphone. It's only $25/month.
Cable: Get rid of cable. Or, at least negotiate with Comcast or your cable provider.
Energy: Get a low floor shower-head like a Delta Low Flow Showerhead. It will save a family of four $260 in heating water, not to mention the water itself.
Car: Downgrade or sell it completely. It could save you hundreds a month.
Food: The cost of a vegetarian diet is much less than a meat-based diet. Switching could potentially save a couple $2,200-$3,000 per year. Switching just four meals a week could save $600-$800 per year.
4. Fix your Withholding Taxes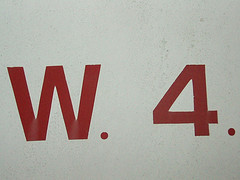 If you got a huge refund this past year or ended up getting penalized for owing too much, it's time to update your withholding taxes with your employer.
The sweet spot is to be within the + or – $500 range.
Switching your withholding is as easy as contacting HR and filling out a simple form.
5. Get the Best Credit Card Rewards on your Expenses
It's a cashless society these days, so you might as well get the best bang for your buck. If you're not averaging 2%+ cashback on your credit card rewards, you're missing out.
Here are some of my favorite cashback credit cards:
I mostly use my credit cards to pay my monthly food, utility, and re-occuring expenses.
The key, of course, is to pay your bill every month! Otherwise, your recommended action is to cut em' up.
6. Get your Free Credit Report and Check for Errors
Errors on your credit report or open forgotten accounts can really mess with your credit score.
Thank goodness you can get 3 free credit reports per year to check for them. AnnualCreditReport.com (the real-deal website, mandated by the federal government) offers you three free credit reports annually.
Grab one now, then a second in 4 months, and a third 4 months later.
7. Start Fixing your Credit Score
I started using Credit Karma's free credit score service and absolutely love it.
No gimmicks, no credit card needed, no privacy concerns, and did I mention it's free?
Credit Karma also gives you a free VantageScore, which is now used by:
4 of the top 5 financial institutions
5 of the top 5 credit card issuers
2 of the top 5 auto lenders
versus FICO. Fixing it will save you a ton when you do take out a loan.
And to top it off, Credit Karma started offering free credit monitoring too! Most competitors charge $15/month plus.
Happy Spring Cleaning!