Home » Taxes
Social Security Payroll Tax Cuts Extended through the Rest of 2012: What will you do with your Extra 2%?
Update: the payroll tax cut is no longer in effect.
Under the Middle Class Tax Relief and Job Creation Act of 2012, enacted this past week in a rare bi-partisan support (293 to 132 vote in the house), you will continue to pay 32% less in to Social Security for the rest of 2012.
The "Act" actually did a number of other things as well, including extending unemployment benefits, expanding high speed wireless broadband access, and increased the 2012 budget deficit.
But… who cares about that stuff?! More money for all of us! Gimme!
This is actually an extension of the Social Security payroll tax cuts that took effect last year.
Those tax cuts lowered the employee portion of Social Security to a withholding rate of 4.2% of taxable income versus the previous 6.2% rate prior to 2011.
The reduced rate was originally in effect for all of 2011 but had been reluctantly approved by Republicans on December 23rd through the end of February by the Temporary Payroll Tax Cut Continuation Act of 2011.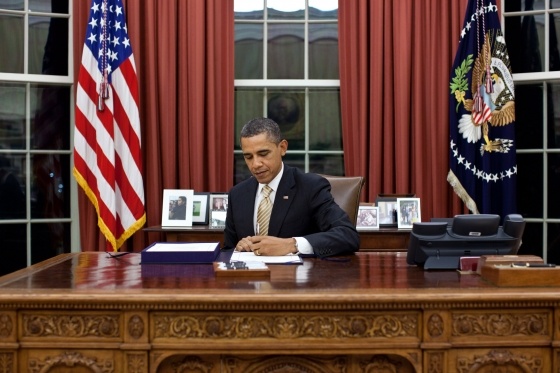 (Official White House Photo by Pete Souza)
What do you Need to do to Get the Payroll Tax Cut?
Nothing. As it is a payroll tax cut, you simply receive the additional income with each paycheck. Your employer still pays the full 6.2%, however, you only pay 4.2%.
What does this Mean for the Future of Social Security?
The government claims that the lower rate will have no effect on future Social Security benefits, however, that is hard to believe. I am not sure how the accounting works, but they claim that the reduction in revenues to the Social Security will be made up by transfers from the General Fund (in other words, more debt for the U.S.).
How Much will the Payroll Tax Cut Add to your Paycheck?
The Obama administration urged voters to share their stories on what the extra $40 per paycheck would mean to them (the $40 number assumes a $50,000 income).
The actual additional amount you could realize in your paycheck will vary.
Payroll Tax Cut Extension Discussion:
What will you do with the additional income?
Would you rather see this money go to Social Security or are you happy it's coming back to you?
Related Posts: