Home » Lifestyle Finance
2012 National Park Week Offers Free Admission to All 397 National Parks
2012 National Park Week
In the Spring of every year, the U.S. National Park Service hosts "National Park Week". I love highlighting this because the U.S. national parks are truly a great treasure and, hey, it's free.
This year's National Park Week will be April 21-29. During the week, you can get free entrance and admission at over 100 national parks that otherwise charge a fee to get in. With this event, all 397 national parks do not charge entrance/admission, commercial tour, or transportation fees.
If this mild weather keeps up, you may want to avoid the weekends.
For a complete list of the parks that are waiving fees, the NPS has put together a free park entrance list.
Almost three-quarters of national parks do not charge entrance fees at all, but the most popular ones do. Here are a few of the most popular parks where you would otherwise have to pay to get in that are participating:
National Park week does not cover tours, camping, concessions, or third-party fees, unless the individual park states otherwise.
Be careful with high parks that are at a high altitude, suffer from spring-time flash floods, or are in northern locations this time of year. The weather has been very mild this year, but that doesn't mean it will continue. Check with the park that you're interested in visiting to identify with roads and campsites may still be closed.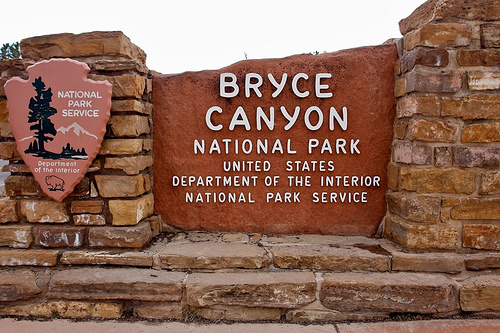 2012 Free National Park Days
If you can't make it out in April, you can also take advantage of 3 other free national park entrance fee days this year:
June 9 – Get Outdoors Day
September 29 – National Public Lands Day

November 10-12 – Veterans Day weekend
Free Entrance to National Parks Year-Round?
National park passes are often of of the free things you can get from the library. Check with your library for restrictions on how long you can reserve the pass. You may have to book it a few months in advance.
National Park Discussion:
Have you been to a national park during free National Park Week or on a free day?
What is your favorite national park?
What national park do you want to visit next and why?
Related Posts: